Cincinnati: The City and the Campus
Cincinnati provides the perfect backdrop for the graduate experience, offering academic-corporate partnerships, exciting career opportunities and all the big-city amenities in an area with an affordable cost of living. On campus, you'll find a welcoming graduate community and a vast array of environments. Stately buildings and lush greenspaces provide space to learn, study and create, while UC's commitment to #NextLivesHere is taking physical shape in new and upcoming campus facilities, designed to keep UC at the forefront of innovation and discovery. 
Video link: https://www.youtube.com/embed/4MHy4VqPodo?rel=0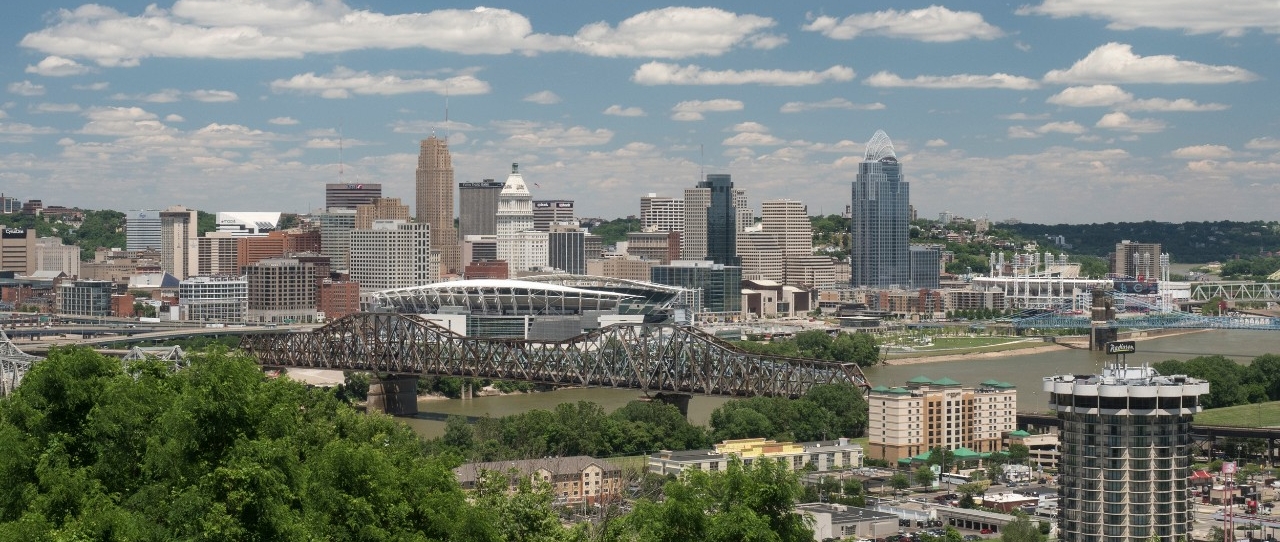 Low Cost of Living, High Quality of Life
A big city with a small town feel, Cincinnati is not only absurdly affordable (average rent is $555) and outrageously practical (cost of living is low but the quality of life is high)—Forbes named Cincinnati the #5 Most Affordable City and the #9 Best City for Raising a Family. Beyond this, the city is also fun, professional, and alive—alive meaning there is an unending plethora of opportunities and paths for a young professional to explore. 
A Fortune 500 Neighborhood
Cincinnati is a place that lives and breathes business. A total of nine Fortune 500 Companies operate in Cincinnati (The Kroger Company, P&G, American Financial, AK Steel, Western & Southern, etc.), creating ample employment and networking opportunities that expose Cincinnatians to a higher socioeconomic experience. 
A Top City for Post-Graduates
The University of Cincinnati, located in Cincinnati, Ohio is one of the top ten places for graduate research and post-grad living. Forbes ranks Cincinnati as one of the top cities for young professionals to settle down, find their bearings and start stable careers. The university itself is ranked as one of the top institutions in the nation, especially well-known for its outstanding internship and co-op program.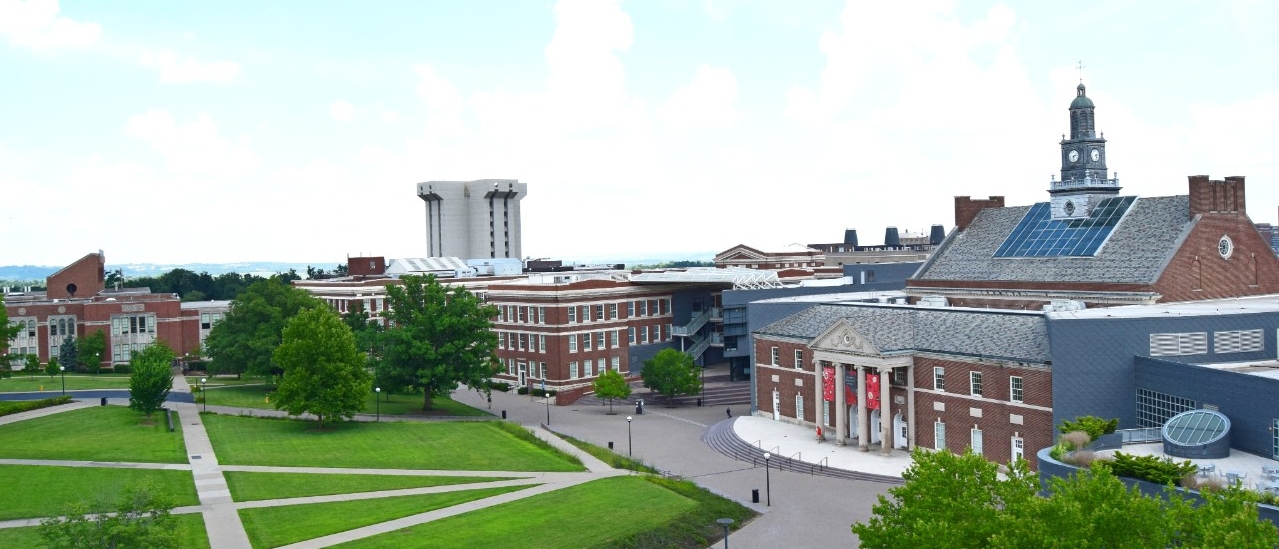 Beautiful Buildings and Greenspaces
Listed as one of the world's most beautiful campuses in Forbes Magazine, UC is a school composed of modern steel structures, classic architecture, and sprawling greenspaces. The university's decades-long Campus Master Plan—a $1.2 billion dollar campus rehab—has more than impressed, leaving the campus a breathtaking place for students to call home. See for yourself with a virtual campus tour. 
New and Upcoming Facilities
The campus scenery is ever-changing, as UC keeps an eye on the future education landscape. The Fall 2019 semester saw the opening of the new Carl H. Lindner College of Business building, which serves as a hub for students, faculty and the Greater Cincinnati business community. The College of Allied Health Sciences also saw the opening of its new Health Sciences Building in the Fall 2019 semester. The HSB is a new significant piece of architecture, surrounded by greenspace and pedestrian pathways connecting all Academic Health Center colleges. In spring 2019, UC Health celebrated the opening of the new UC Gardner Neuroscience Institute building, designed to fit the unique needs of neurological patients. Plans are also underway to begin construction in 2020 on the new College of Law building, which will be housed in 2925 Campus Green Drive (old LCOB) and is projected to be complete in 2022. 
A Safe and Welcoming Environment
UC is home to over 10,500 graduate students, 20% of which are international students. The International Student Barometer ranked UC in the top five worldwide as the most welcoming, with UC placing ninth overall among national peers. A multitude of student organizations (including many graduate-only and mixed groups) and student services centers offer opportunities for graduate students to connect, socialize and grow. And whether its extracurriculars, evening classes, lab work or studying that keeps you on campus till dark, UC and the city of Cincinnati work hard to keep you safe around the clock. The past few years have brought free on-demand nighttime transportation around campus, improved street lighting around campus and more officers patrolling campus.