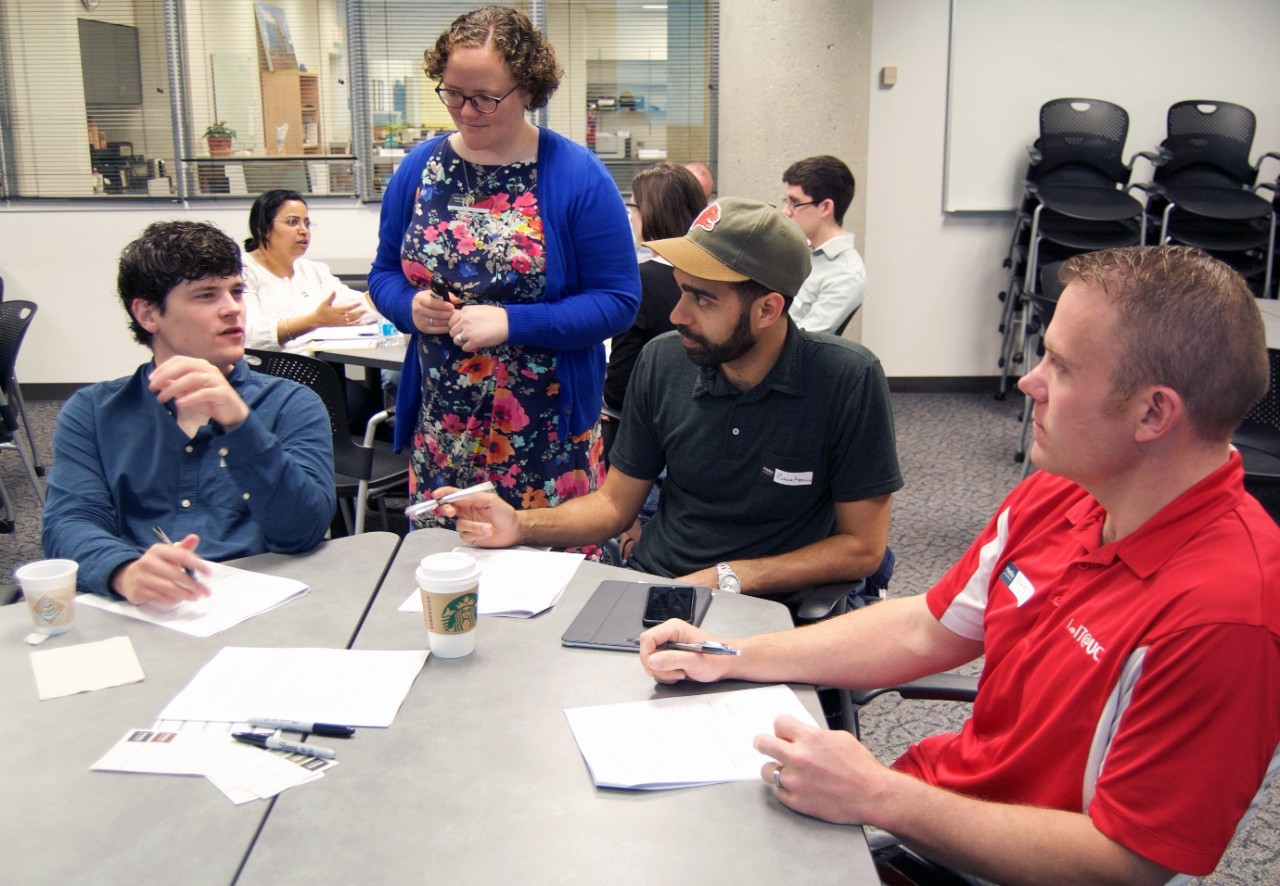 The Graduate College and other units on campus provide many workshops, seminars, and events which supplement a student's academic training by providing specific skill-building sessions on professional and personal development. UC faculty, alumni, staff, and community partners act as topical experts and present on such topics as oral presentation, credit, budgeting, and nonacademic career development. All events are posted below and continuously updated. 

Introduction to Active Learning 
Hosted by: Center for the Enhancement of Teaching and Learning 
September 21, 2023 10:00 AM - 11:30 AM 
Location: Virtual 
In this interactive workshop, participants will explore various active learning techniques and consider how active engagement with course material can improve learning outcomes.  Participants will be encouraged to share tips that have helped them in the past and brainstorm how they might implement new active learning strategies in the future, as well as troubleshoot and adapt strategies across diverse contexts and modes. Register here.
Flashpoint Series: The United States of Artificial Intelligence 
Hosted by: Office of Research 
September 22, 2023 3:00 PM - 4:30 PM 
Location: Digital Futures, 3080 Exploration Ave. Cincinnati, OH 45206 & Virtual
This dynamic keynote panel is entitled The United States of Artificial Intelligence. The panel, moderated by our own experts in AI, Drs Raj Bhatnagar and Kelly Cohen, will explore the promise and the perils of Artificial Intelligence with outstanding UC Alums who are leading AI efforts at Google, Nike, Thales, and the the United States White House. Register here. 
International Graduate Student Workshop: SpeakUP! 
Hosted by: IGSA and The Graduate College 
September 27, 2023 2:00 PM - 3:30 PM 
Location: Linder Hall 3125 & Virtual 
This transformative event aims to unlock your communication potential and equip you with the skills to excel in diverse academic and professional settings. This workshop promises to be a supportive and inclusive environment, celebrating your unique perspectives and cultural diversity. Together, we will bridge cultural boundaries, build confidence, and amplify the power of your voice. Register here.
Lab2Market Symposium 
Hosted by: Linder 
What would you like to learn? Write to us and we'll find experts to offer a workshop.