GradCURRENTS News & Features
10 Great Books to Read for Fun This Summer
As busy graduate students, it can be hard to find the time to complete all the reading that is assigned to us, let alone pick up a book for fun. And yet, there's nothing quite like lying on a beach or curling up on the porch in the summer for a relaxing read. And the benefits are many; research conducted by the National Literacy Trust has shown that pleasure reading is linked to increased grammatical and writing skills as well as logical decision-making capability, community engagement, and multicultural competence. Read on for a list of great cross-genre summer reads, from mystery to literary fiction to memoir. 
Juneteenth: Celebrating Freedom
Juneteenth has been celebrated for centuries, but only in recent years has this holiday finally been getting the widespread recognition it truly deserves. In fact, this important anniversary was only officially recognized as a federal national holiday in 2021, and local institutions such as UC and the Cincinnati Public School system have begun to recognize it for the first time this year in 2022. Because of the recency of this widespread visibility, some people may still be unaware of the cultural and historical significance of the Juneteenth holiday. Read the full article to learn more about Juneteenth, and how you can observe this important anniversary in Cincinnati through parades, festivals, museum events, and more. 
Sara Pickett Student Spotlight
Sara Pickett, counselor education PhD student and 2021-22 winner of the Graduate School Dean's Dissertation Completion Fellowship, studies mental health and relationships among incarcerated individuals. She also works as a professional counselor specializing in LGBTQ+ issues and suicidality. To learn more about Sara's background as a counselor, research interests, and perspectives on incarceration and stigma, read the full article here.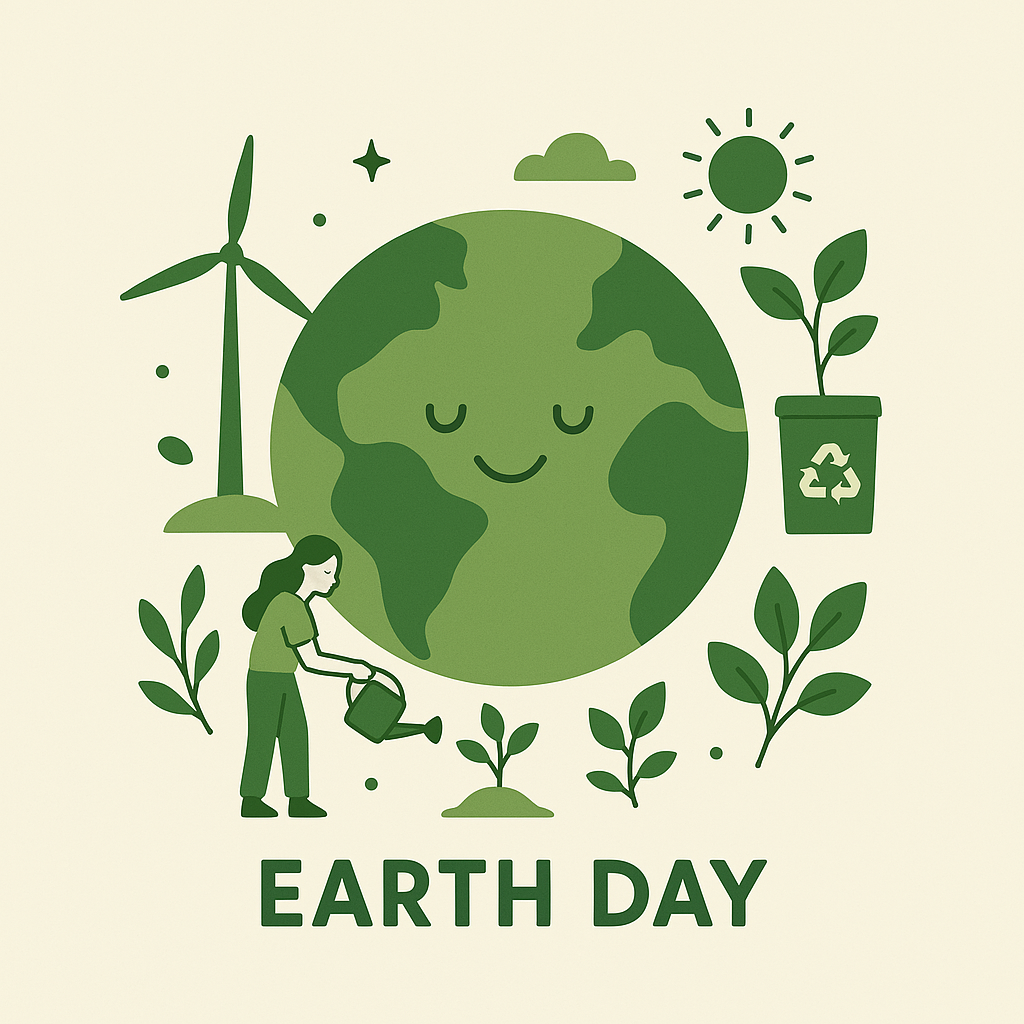 Q&A: Dana Bisignani, Director of the UC Women's Center
The UC Women's Center, a great resource for Bearcats of all genders, strives to achieve gender equity on campus and beyond through educational programming and activism work. Their services are extensive and far-reaching, offering connection and leadership opportunities to both undergraduate and graduate students as well as faculty and staff. Follow this link for a Q&A with Dana Bisignani, Director of the Women's Center, to learn more about this programming, what the Women's Center has to offer graduate students, and how we can all get involved in the fight for gender equity.
Honor Our Earth with the Office of Sustainability 
This Friday is Earth Day, a time when many of us are reminded to be grateful for the wonders of our natural world. It's also a good chance to reflect on our role in protecting and sustaining the environment and to evaluate our own practices accordingly. As busy graduate students, it can be difficult to know how we can help or where to start, but luckily, The Office of Sustainability exists to unify the Bearcat nation in taking care of our community and our world. Read the full article to learn more about how you can practice sustainability at UC.  
A Guide to Tackling End-of-Semester Projects
The end of the semester often brings big projects with big deadlines. Whether it's because of a final paper to be written, a job search that needs to be tackled, or a research deadline to meet, most graduate students are feeling like there is too much to do and not enough time around this time of year. Read the full article for some tips for managing those feelings and finishing out the semester strong.
Julia Escobar Villegas: Langauge is a Bridge and Peace is a River
Julia Escobar Villegas, PhD candidate in the Department of Arabic and Romance Languages and Literatures, can do it all- she speaks six languages in addition to working as a translator, teacher, and writer, not to mention a PhD student. She is also a recent winner of the Graduate School Dean's Dissertation Completion fellowship. Read the full article to learn more about Julia's perspectives on language learning, translation, her home country of Colombia, and her doctoral dissertation research examining literary representations of Colombia's Magdalena River. 

Spring Clean Your House, Spring Clean Your Mind
Spring has officially sprung. Even though we live in Ohio, where all four seasons can be experienced in a single day, it seems that the warmth is finally here for good (we hope). Springtime can mean different things for different people, but for many of us, it's time for something that we simultaneously dread and crave: spring cleaning. A chance to declutter, sweep out the cobwebs, reorganize, and start afresh. This year, consider doing some mental spring cleaning in addition to the more traditional domestic tidying of the season. Read the full article for some strategies on how to celebrate the spring by decluttering both your home and your brain.
10 Last-Minute Spring Break Trip Ideas
Spring break is fast approaching, and busy as we are, some of us almost certainly forgot about it. While it's probably too late to plan a lavish trip to Miami, there is still time to put together an equally fun, albeit slightly colder, weekend or day trip around the Cincinnati area or even a little farther. Read the full article for 10 trip ideas under four hours away. 
Resource Roundup: OutGrads and the LGBTQ Center
OutGrads is a monthly event series for LGBTQ-identifying graduate students seeking social connection as well as professional development and volunteer opportunities. Beyond OutGrads, the LGBTQ Center offers a range of other programming including mentorship, affinity groups, celebratory events, and more. Read the full article to learn more about how to get involved with OutGrads and the LGBTQ Center.