Thirteen Eerie-sistible Cincinnati Halloween Activities
Written by Susan Helmick, Graduate Assistant for the Graduate College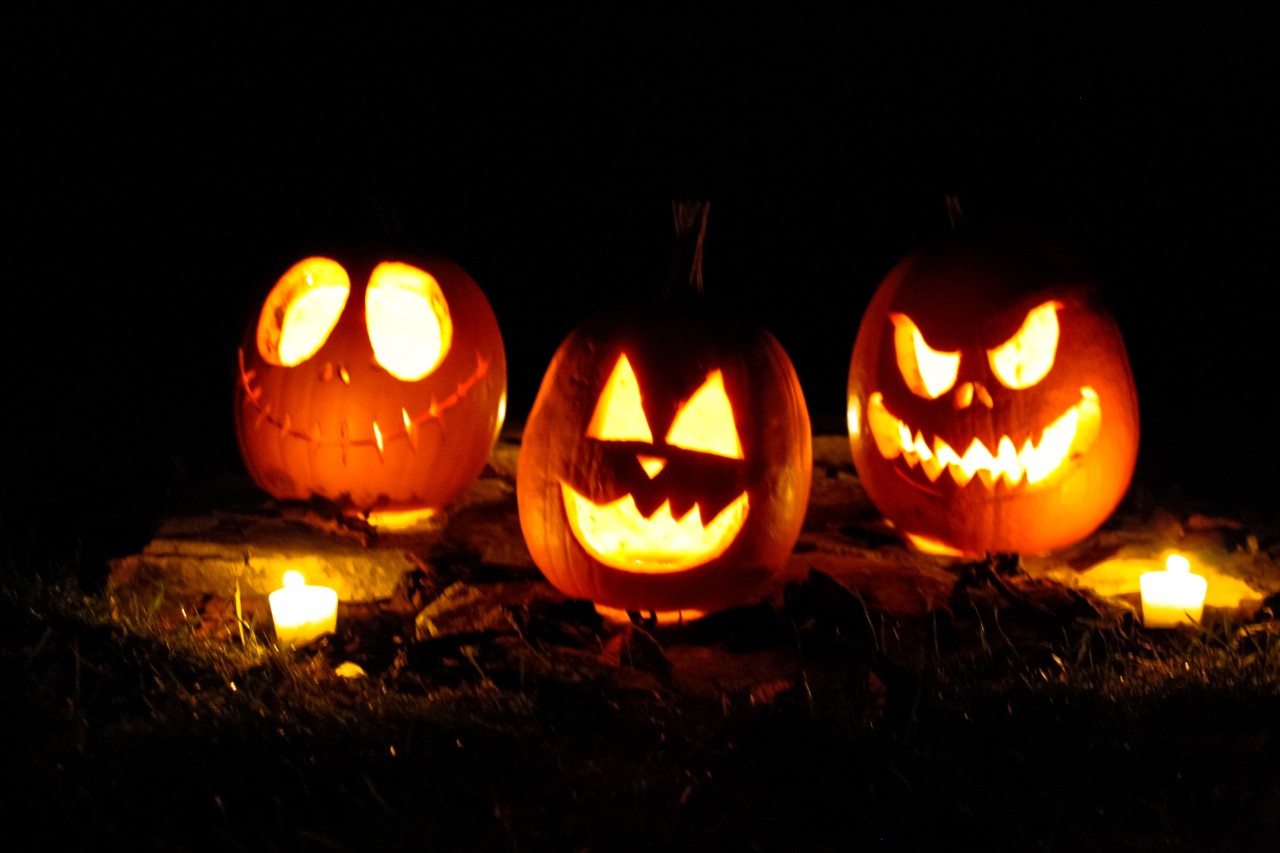 With ghost stories, haunted houses, and macabre decorations, Halloween offers a welcome escape from the ordinary. It's a holiday that transcends age, and with it comes a wealth of opportunities to explore the realms of the grisly, the grim, and the downright creepy. Whether you're into haunted attractions, costume parties, or eerie history, Cincinnati has something for everyone to creep it real, with an array of exciting and chilling Halloween activities for both the young and young at heart. Take a break from the graduate school grind and embrace the season with our guide to thirteen Queen City area Halloween attractions that promise thrills and chills for all who dare to step into the shadows. 
Halloween Haunts & Attractions (Ghosts not Guaranteed)
Cincinnati is home to many historic buildings and areas with their own ghostly tales. Take a guided haunted tour, investigate alleged apparitions, or visit a "horror house" for a breath of fresh scare!
Cincinnati Music Hall: The Cincinnati Music Hall is known for its phantom performers. Knowledgeable guides will share spine-tingling stories of enigmatic apparitions, eerie sounds, and inexplicable phenomena.
Cincinnati Art Museum:

Known for its impressive collection of art, the Cincinnati Art Museum also has stories of

hauntings

. People claim to have seen the ghost of a young girl, while others report unexplained footsteps and unusual cold spots. The museum hosts an

Art After Dark: Night at the Haunted Museum

, or check out the museum's

Ghost Tour Guide

if you're more interested in self-guided tour.

The Dent Schoolhouse:

Opened in 1894, the Dent Schoolhouse is said to be haunted by

spectral students dispatched by former head janitor

. It has emerged as an essential destination for thrill-seekers, offering visitors

ghost tours and scares

with the lights on or off.

The Golden Lamb Inn:

Located just outside of Cincinnati in Lebanon, Ohio, the Golden Lamb Inn is Ohio's oldest continuously operating hotel. It has a long history and has hosted many famous guests, including several U.S. presidents. Named Ohio's

most haunted restaurant

it's the state's longest continually operating business with a 215-year history.

The Rookwood Pottery Factory:

Rookwood Pottery is known for its beautiful ceramics, but the old factory is rumored to have paranormal activity. Visitors and workers have reported hearing footsteps, unexplained noises, and other eerie occurrences. The famed ceramics studio hosts a

special

Behind-the-Scenes

SPOOKY Tour for the curious.
Taft Museum of Art:

This historic mansion turned museum is believed to be

haunted by Anna Sinton Taft

, one of the museum's benefactors. Some visitors and employees have reported encountering her ghostly presence. It's a place where you can appreciate art, history, and perhaps even the whispers of the past that continue to resonate in the present.

USS Nightmare:

If you're looking for an authentic haunted house experience, the

USS Nightmare

is the place to be. Housed in a retired steamboat, this haunted attraction is a Cincinnati tradition. Navigate your way through the ship's eerie passages while dodging nightmarish creatures and ghostly apparitions.
Festivals & Family Fun (Eat, drink, and be Scary)
Ready for a hauntingly good time?  These gatherings feature a wide range of activities suitable for all ages.
Boos & Brews on the Levee: Set against the backdrop of the Ohio River, Boos & Brews on the Levee is a perfect blend of Halloween chills and seasonal cheers, with complimentary face painting, balloon, a kids costume parade for the younger set and a Spooky Levee bar crawl for those who prefer their celebration with a little libation.
Cincinnati Pops Orchestra Halloween Spooktacular:

Filled with music activities and crafts,

this family-friendly

event features interactive concert experiences and is part of the Lollipops Family Concerts series.  Costumes are encouraged.

Cincinnati Zoo's HallZOOween:

The Cincinnati Zoo is a fun place to visit year-round, and during the Halloween season, it transforms into

HallZOOween

. This event offers kid-friendly activities, animal encounters, trick-or-treat stations, and a pumpkin patch. It's the perfect choice for those who prefer a more low-key Halloween experience.

Kings Island Halloween Haunt: Kings Island amusement park takes a dark turn during the Halloween season offering guests a chance to experience the thrills and chills of haunted mazes, scare zones, and sinister shows. If you're into roller coasters, taking them for a spin in the dark with a few spine-tingling surprises can really get that adrenaline pumping.
Mt. Adams Halloween on the Hill: An annual Cincinnati celebration set in the picturesque neighborhood of Mount Adams, this event is an ideal option for kids and adults seeking Halloween fun without the frights and includes trick-or-treating and fang-tastic costume prizes.
Trick or Treat at The Market: Trick or Treat at Findlay Market brings the spirit of Halloween to life in one of the city's most vibrant and historic locations. Offering a range of activities for all ages, you'll find storytime & crafts, games and more to keep the festive vibes alive.
Whether you're looking for supernatural frights or pumpkin-spiced delights, we hope this guide has provided you with inspiration for your own October adventures in this bewitching season. Happy haunting!