10 Last-Minute Spring Break Trip Ideas
Written by Erin Michel, Graduate Assistant for the Graduate School
Spring break is fast approaching, and busy as we are, some of us almost certainly forgot about it. While it's probably too late to plan a lavish trip to Miami (unless you're much more spontaneous than I), there is still time to put together an equally fun, albeit slightly colder, weekend trip around the Cincinnati area. Even if you're tempted to spend the break catching up on work, I encourage you to consider taking a day trip at the very least—you deserve it. Break up your routine, get some fresh air, get to know a new place, and make some memories with your loved ones at one of these great destinations near and (not too) far.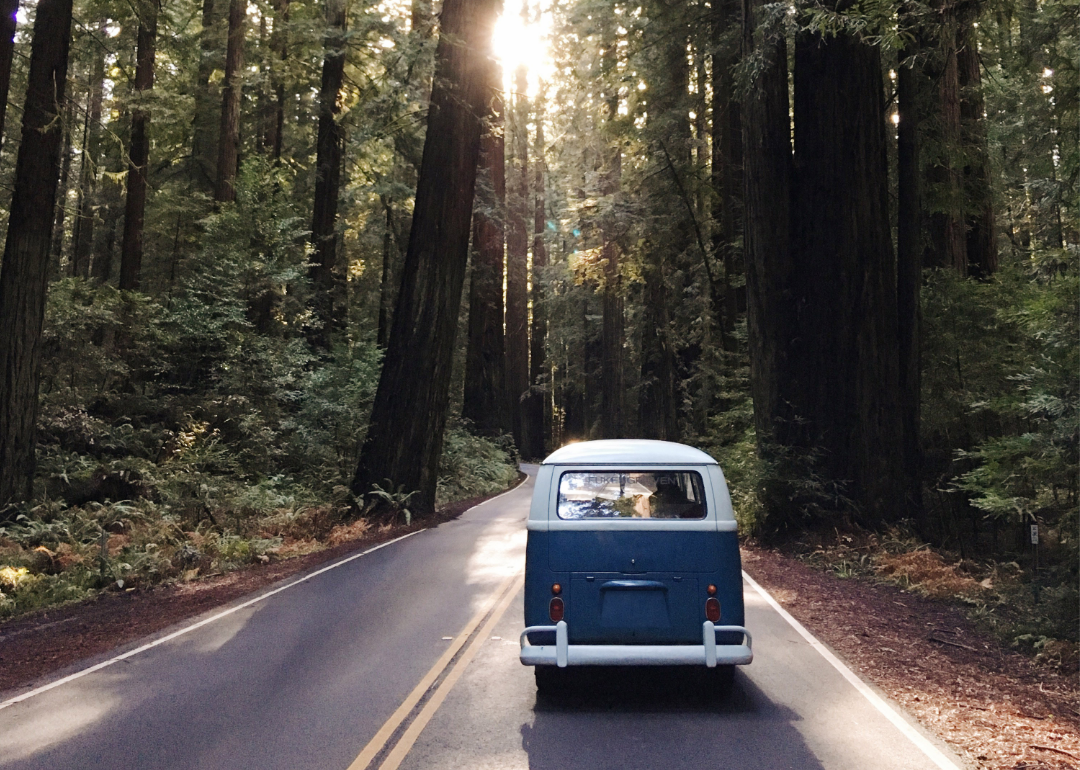 Even if you don't have a lot of time to truly get away, you can still have a staycation of sorts right here in the Greater Cincinnati area. Winton Woods offers over 2.5 miles of paved hiking trails, canoe/kayak rentals, fishing, golfing, camping, and horseback riding. For those who want something a little less rustic than a tent, they also offer low-price cabin rentals.
2. Pyramid Hill Sculpture Park and Museum: Distance from Cincinnati: 28 miles, 30 minutes by car
One of my favorite hidden gems of Cincinnati, Pyramid Hill offers 300 acres of sprawling natural beauty dotted with fascinating and stunning sculptures created by dozens of artists. Walk the trails or rent an "Art Cart" (a golf cart) to zip around the paths in style. The on-site museum contains both ancient and contemporary art for viewing. And if you fancy a picnic, stop by nearby Jungle Jim's Fairfield on the way for some interesting international treats to enjoy.
3. Yellow Springs: Distance from Cincinnati: 66 miles, 1.25 hours by car
Known for its quaint, quirky, colorful charm, Yellow Springs is a small town perfect for an afternoon of spring break wandering. Peruse little shops full of oddities and antiques, grab a bite to eat at one of the many fantastic breweries and restaurants, or rent bicycles and ride to your heart's desire. Stellar hiking trails are also available nearby at Glen Helen Nature Preserve.
4. Lexington, KY: Distance from Cincinnati: 85 miles, 1.5 hours by car
If you're a horse fan, Lexington is the place to be. The Kentucky Horse Park is your chance to visit a working horse farm, view almost 50 different species of horse, check out one of multiple horse-themed museums onsite, and watch these equine athletes perform their impressive feats. Additionally, March 12 and 13, the Horse Park will be hosting one Kentucky's biggest arts and crafts markets. Other Lexington attractions include the Mary Todd Lincoln House (opening March 15), Lexington Brewing and Distilling Company, and a stunning 100-acre arboretum.
5. Columbus, OH: Distance from Cincinnati: 100 miles, 1.5 hours by car
It might seem silly to suggest Columbus as a spring break destination, but odds are there are a lot of touristic sides of C-Bus that you've never seen. Take a scenic riverside stroll on the Scioto Mile, sample some international delicacies at North Market, feast your eyes on flora of every shape and color at Franklin Park Conservatory and Botanical Gardens, and bend your senses at surrealist, "mixed-reality playground" Otherworld.
6. Louisville, KY: Distance from Cincinnati: 102 miles, 1 hour 36 minutes by car
Louisville might not be considered one of the quintessential spring break destinations cities, but they still have plenty of exciting things to do and see! Check out the iconic Louisville Slugger Museum and Factory, visit Churchill Downs (historic racetrack and site of the Kentucky Derby), or grab a Louisville specialty sandwich, the Hot Brown. When in Rome, right?
7. Indianapolis, IN: Distance from Cincinnati: 110 miles, 2 hours by car
Many people forget that Cincinnati lies in spitting distance to Indiana's capital city. Perfect for a day trip, a weekend, or even a week, don't miss the Indianapolis Museum of Art and the 152-acre Virginia Fairbanks Sculpture Garden (you may remember it from the movie The Fault in Our Stars!). Other points of interest include the Indianapolis Zoo, home of the largest group of orangutans in North America, as well as White River State Park in downtown Indy.
8. Red River Gorge: Distance from Cincinnati: 135 miles, 2 hours by car 
Whether you want to rent a cabin and get away for few days, or simply take an afternoon-long hike, Red River Gorge is one of the most naturally scenic and beautiful state parks in the area. Besides offering one of the best hikes you will ever experience, Red River Gorge has a host of other outdoor activities, including ziplining, underground cave kayaking, horseback riding, fishing, and rock climbing.
9. Hocking Hills State Park: Distance from Cincinnati: 135 miles, 2.25 hours by car
Hocking Hills, widely thought to be some of the best hiking in Ohio, offers more than 25 miles of hiking trails winding through breathtaking forests, caves, and waterfalls. Rent a cabin, rent a canoe, rent an ATV, or don't rent anything at all—just be sure take lots of pictures, because these are the kinds of natural wonders you'll want to remember.
10. Ann Arbor, MI: Distance from Cincinnati: 250 miles, 4 hours by car
For those who want to escape for a weekend, Ann Arbor is a great destination. It has a unique mix of small city and quirky college town feel, with lots of unique shops offering specialty knickknacks and art. Search the city for its famed fairy doors, visit the famous culinary specialty Zingermann's Delicatessan, or check out one of Ann Arbor's many breweries. Ann Arbor is also an outdoor lover's paradise, having over 150 parks and nature reserves to explore.