Sigma Xi's 'Science Shots': Call for Applications
Written by Erin Michel, Graduate Assistant for the Graduate School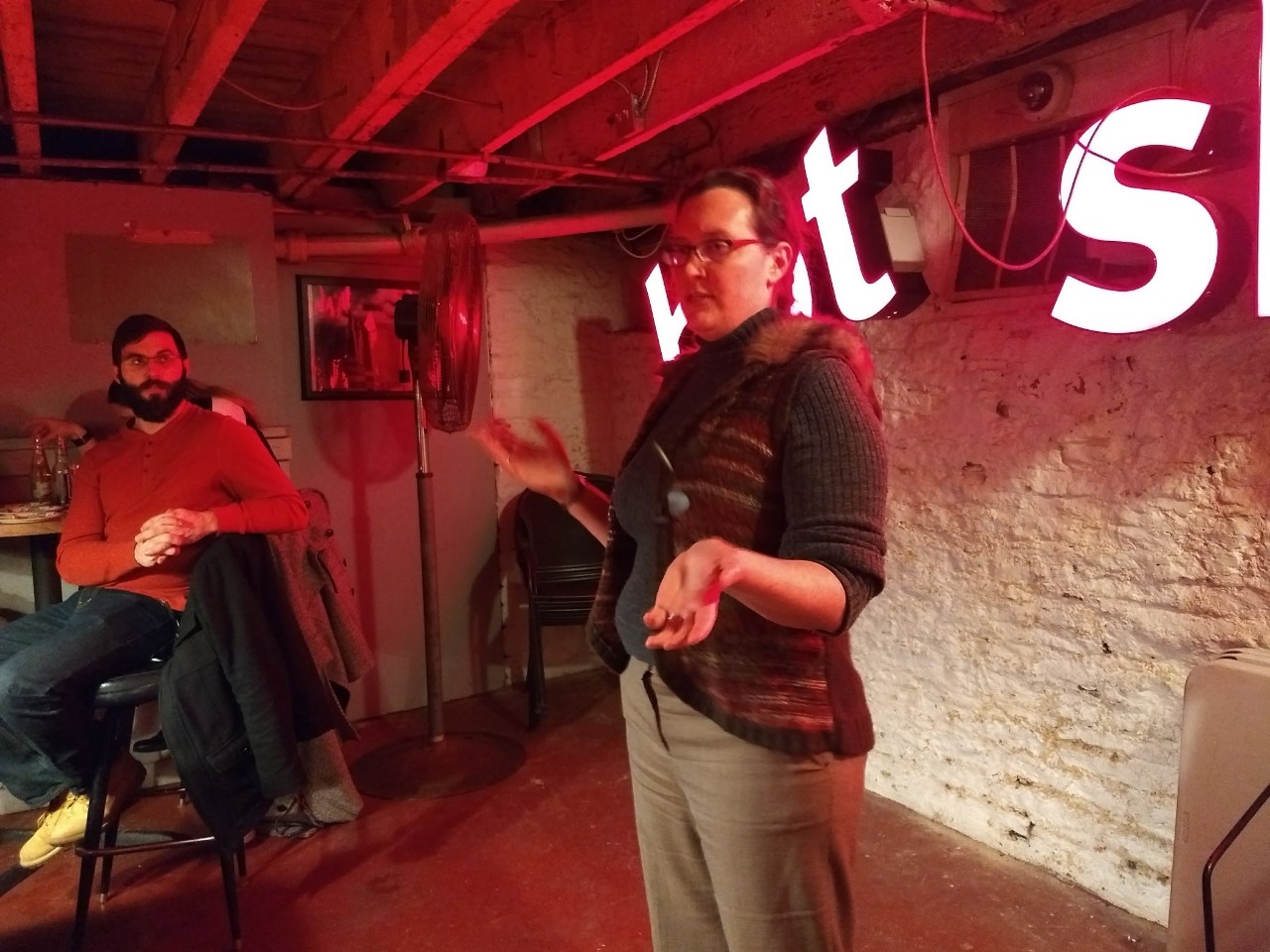 There's a saying that good things come in small doses, and the UC Chapter of Sigma Xi, the scientific research honors society, agrees. That's why on February 16, they are hosting Science Shots, a showcase that will feature UC students and postdoctoral scientists presenting their research to a live audience in brief but informative "shots." Science Shots will be presented in partnership with Science on Tap, a local organization that holds free monthly scientific talks in bars and restaurants around the Greater Cincinnati Area. The location, time, and modality (virtual or in-person) is still to be determined and will be announced on Science on Tap's Facebook page closer to the event. The emphasis of Science Shots is distilling scientific research into short, digestible bites (under ten minutes) that are both interesting and accessible to the lay public. Sigma Xi is actively seeking UC graduate students and postdoctoral fellows to participate as Science Shots presenters; applications are due by 1/21, and more details are provided below.  
I sat down with Dr. Kelly Crowe, president of UC's Sigma Xi chapter, to get some more information about this opportunity. "I'm really excited about this event," she tells me, smiling. "I think that developing communication skills for a lay audience is really essential, especially in a world where there's a lot of scientific misinformation." She points out that this skill is vital not only for garnering public interest, but also for obtaining funding, the bread and butter of any research pursuit. "The bulk of grant writing is highly scientific, but [for many grants], the communication of your work is partially at that lay level."  
Crowe goes on to describe some other benefits of participation. She says that the time constraint of an event like Science Shots sets the opportunity apart as a unique learning experience. "Being forced to take a dissertation's worth of work and condense it into a really tiny time limit helps you focus on the big picture of your research and why it's important." This condensation and distillation of research is a scarcely practiced skill, but one with broad applications. The event is also a valuable chance to get in front of a supportive audience in a low-stakes environment and practice your public speaking skills, which are important for any graduate student. "It gets easier every time you do it," says Crowe with a laugh.  
Clearly, Science Shots is a one-of-a-kind opportunity for UC scientists from every discipline. And this is part of what makes it so special. "Everyone from engineers to chemists, biologists to geologists, is sharing their scientific research," explains Crowe. "Much of good science is interdisciplinary because it gives you different perspectives on the same question. Even learning about science that is so far outside of your discipline that it wouldn't be directly relevant is going to help you develop the scientific perspective, critical thinking, and the understanding of science as a whole that ends up being beneficial to your own work." 
Sigma Xi embraces this emphasis on interdisciplinary collaboration throughout their other programming as well, supporting a range of scientific pursuits in a variety of ways. One vital aspect of their work deals with offering financial awards to UC students. The Grants-in-Aid of Research award (GIAR) serves to support the scientific research of any full-time undergraduate or graduate student in STEM at UC, and the Outreach Award is open to undergraduate or graduate students as well as post-doctoral fellows who work to spread scientific knowledge to the broader community or in a K-12 setting. For the Outreach Award, prospective applicants are encouraged to contact a Sigma Xi chapter leader to be nominated. The deadline for nominations and applications for both awards is January 21, and interested applicants can receive more information on the Sigma Xi awards page or by contacting College of Arts and Sciences Dean Margaret Hanson at margaret.hanson@uc.edu.  
Sigma Xi also offers a host of professional opportunities, including spring and fall mixers, where award recipients are invited to present their research. "It's a fantastic organization in terms of networking with other scientists and having the resources and opportunities to grow," says Crowe. Sigma Xi can be integral in preparing UC students for rich and robust future careers in the sciences. Of Science Shots, Crowe says, "[It is] one of those opportunities to develop professionally and to show that you have these different skill sets that you've actively been working on throughout your graduate career. And that's really important when you're looking at those next steps." Get involved with Sigma Xi, apply to present at Science Shots, and show off your research!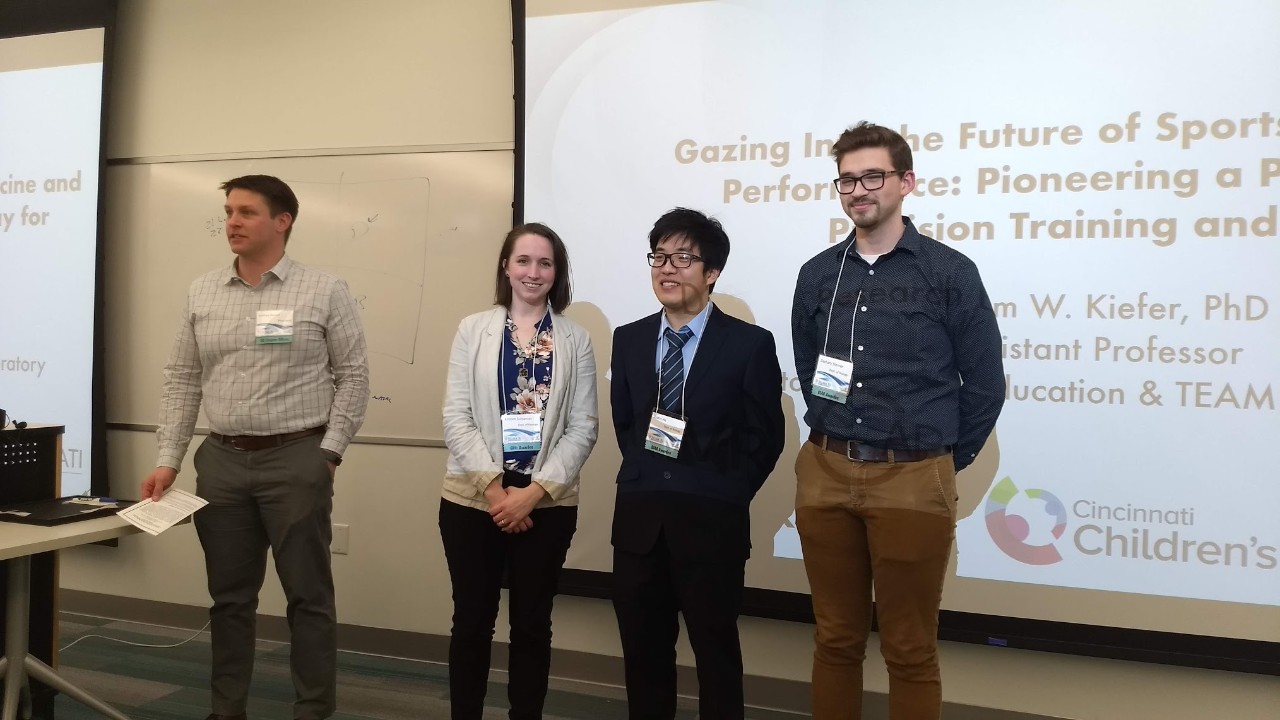 To apply to Science Shots, please submit a 3-5 minute educational video of yourself explaining your research to a lay audience. Please include your name and current position (graduate student or postdoctoral researcher) in the video. You do not need to be a Sigma Xi member to apply. One PowerPoint slide may be used in the educational video; in that case, submissions should include both the slide and video of the presenter using an application such as Zoom. Applications will be evaluated based on:
 1) Clarity of your research description for a lay (non-scientist) audience  
2) A focus on the big-picture implications of your work
3) Enthusiasm for your research 
4) Adherence to time limits and guidelines  
Please email your submissions as MP4 video files (or send any questions) to Kelly.crowe@msj.edu by Friday, 1/21, at 5PM. Winners will be notified by Friday, 1/28. We look forward to your submissions!